Guests rooms that have been cleaned with ECOS® Pro cleaners have a fresh feeling, because ECOS® Pro cleaners are plant-powered and made without dyes and especially those with special sensitivities to fragrance.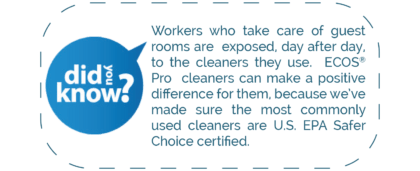 Using ECOS® Pro cleaners is a win-win for workers and for guests, and a win for your budget, too, because with ECOS® Pro® cleaners, green is finally affordable.
It's good to know that all specialty cleaners are available in RTU format, in sprayers that have recyclable spray-heads and bottles, and contain 25% post-consumer content. Our new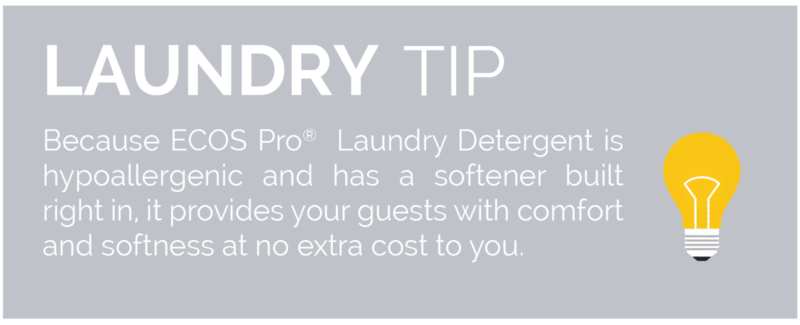 color-coding system adds another safety element, and helps workers grab the right bottle quickly, even when they're moving very quickly.
Please explore the links below for more safer cleaning recommendations for lobbies, food service and other areas.